"Cup of Jo"
There is so much going on these days, the Michener closure and "cuts to PDD community access", and almost everybody is talking about it. All the buzz is making me dizzy! How are the rest of you feeling?
I have got to say that most of what the press is posting is negative. Premier Redford and her Government of Alberta Colleagues are taking a lot of heat for the recent budget and associated changes in the provincial vision on supports for persons with disabilities. But I've got to ask, are we focusing on the wrong things?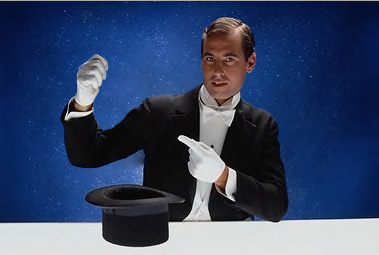 Are special interest groups fueling the media attention? Like a good magician, do they want us to look at one hand and forget about the other?
I understand that there is fear; change can be frightening and the unknown, well that can make us downright anxious! Our most vulnerable citizens often need supports that not all Albertans require and mostly people are afraid that the changes might leave individuals largely unsupported, and maybe even at risk. Yet, I am not afraid! "Why not?" you may ask "because it looks as though there is so very much to be afraid of…"
Because I choose to see change differently. I want to see each and every person receive what they need and I believe that even within these changes, they will.
Change is our opportunity to do better!
The Michener closure did not just happen overnight. Many people have been working tirelessly, behind the scenes, to transition individuals into the community for years. It was only a matter of time before we would hear its doors officially closing for good.
Did you know that Alberta is the second last province in Canada to announce the closure of its institutions for persons labeled as having intellectual disabilities?
And Saskatchewan only announced their closure one month prior to us.
Manitoba is the only remaining province in Canada that has not announced the closure of its institutions.
I am not discounting that for many individuals, Michener Centre is the only home they've ever known. And it is clear their families want what's best for them. Yet, with nothing to compare it to, how can we expect residents (or their families) to know if their life could be better in community? I cannot say with certainty how each person will feel about moving.
I only know of the benefits echoed by the many who have gone before
and express their gratitude for the life they now live.
How they speak of freedom, independence, and choice in the community. In contrast, in the institutional experience, individuals describe being confined indoors, always needing staff to be with them for any activities, group meals and showers, seclusion for not complying, restrictions. You can read some of their stories in books like "Hear My Voice: Stories told by Albertans with Developmental Disabilities Who Were Once Institutionalized".
I am not afraid because WE CAN give people full, inclusive lives that support the hopes and dreams they have for themselves, housed in community as all citizens should enjoy. It is becoming best practice to use a person-centred approach and only provide people the supports needed to live as independently and productively as possible. Our field is evolving! We are able to admit past mistakes, and set them right. These most recent changes announced by government are part of that process; sometimes change must be lead to be achieved. So is this next piece…
Indulge me for a moment, and think back to when you were turning 18. What was the one big question everyone wanted an answer to? …
"What are you going to do with your life?" and by that people actually meant
"What are you going to do for a living? Who are you going to be?".
It was time to make a choice, what profession or vocation would you pursue to pay the bills and make your way in the world. And although for many of us it was a lot of pressure, it was also very powerful! The world was our oyster, and we could be anything we wanted to be; it was time to forge ahead and create our destiny, our identity. Oddly, I do not ever remember anyone asking me IF "I wanted to have a paying job someday?" or "would I prefer to hangout with my friends and only do fun stuff in the community?"
Yet for a very long time, our field has done just that. With the best of intentions, and rooted firmly in one of our core values "CHOICE", we have asked individuals with developmental disabilities IF they would like a paid job someday? Now at first glance, that sounds like an attractive offer. Who wouldn't want more leisure time in their lives, right?
But what message are we really sending?
When society has no expectations of a person, there is a risk that people with disabilities will live up to that! How disempowering to believe that the world expects absolutely nothing from you. Particularly when many individuals are capable of entering the workforce, if only given an opportunity and the right supports. I welcome the government reframing the question. I see the value it offers individuals to ask them "how they are going to contribute?" presuming capacity first, and validating each person has inherent worth.
Is that how you see it?
Let's be clear, I still recognize that recreation and volunteer supports must remain available for those individuals who are not yet employment ready, or the few who may never achieve that level of independence. And many individuals capable of employment may only do so part time, and will likely benefit from continued access to some level of supported community access. Our collective voices can advocate to keep what works and remains necessary, then REINVENT the REST! That is where we all need to continue to work collaboratively, government and community agencies alike, to assist as needed to ensure each person lives their unique, best life.
Lastly, let's not allow the  TV commercials, protests, and other media coverage to divert our attention so much as to forget the allocation of a 10% increase for wages and benefits of community agency staff. Granted the 15% promised would have been nicer but 10% was still unprecedented! Do you feel that the approximate 10% increase allocated will help in keeping qualified staff working in this field?
Change happens; let's MOVE AHEAD!
Please share your thoughts and ideas by posting a comment on this BLOG.
Share this post on social media or forward a link to your contacts.
Chair, Central Alberta FASD Society
Services and Development Specialist
Cosmos Community Support Services Ltd.